Grand Theft Auto IV: Life's Price
is a downloadable concent concept for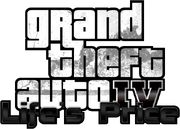 Grand Theft Auto IV in which Mallorie becomes a prostitute to earn some money and starts to sell her life for sex.
Titty fuck Licking Vlads dick In gthe final mission it shows herself, Vlad and Roman having it after her wedding (even tho Vlad and Roman are mainly at it together) Footjob

It will also feature a loving relationship between Brucie and Vlad in which they start working at a strip club:[1]
Ad blocker interference detected!
Wikia is a free-to-use site that makes money from advertising. We have a modified experience for viewers using ad blockers

Wikia is not accessible if you've made further modifications. Remove the custom ad blocker rule(s) and the page will load as expected.