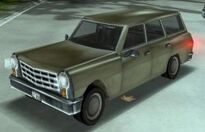 Main article: Grand Theft Auto: Liberty City Prologue
Grand Theft Auto: Liberty City Prologue features many of the typical and famous vehicles from the 1970's, including muscle cars, coupes, and sedans. Obviously, most of the vehicles make returns from previous Grand Theft Auto titles. A few of them do not exist in any GTA games yet, and were made by Los Santos Pedestrian himself. The concept also features fully-drivable airplanes and helicopters, like small jets.
List of vehicles
Edit
This is the full list of vehicles, by category.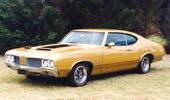 Two-door cars
Edit
Eckwus (NEW)
Imperfector (NEW)
Putter (NEW)
Sentinel (coupe version)
Bucaneer
Coquette
Cheetah
Dukes
Faction
Comet
Feltzer
Ruiner
Porter (NEW)
Voodoo
Sabre
Peyote
Super GT
Sultan (coupe version)
Turismo
Phoenix
Four-door cars
Edit
Admiral
Cognoscenti
DF8-80
Sentinel (sedan version)
Presidente
Esperanto
Intruder
Marbelle
Merit
Perennial
Moonbeam
Solair
Schafter
Premeir
Primo
Vincent
Washington
Willard
Pickups and SUV's
Edit
Bobcat
Rancher
Picador
Sadler
Contender
Saddleton (NEW)
Rolenouvere (NEW)
Motorcycles
Edit
PCJ-600
B4-400
FCR-900
NRG-350 (NEW)
Freeway
HPV-1000 (police bike)
Commercial vehicles/Emergency vehicles
Edit
Pony
Biff
Benson
Boxville
Airtug
Burrito
Flatbed
Forklift
Mr. Whoopee
Mule
Packer
Taxi
Cabbie
Bus
Coach
Romero
Trashmaster
Moving Van (NEW)
Phantom
Linerunner
Tanker
Speedo
Steed
Yankee
Police Cruiser
Police Interceptor (new, faster version)
Dinghy
Jetmax
Marquis
Predator
Police Predator
Tug Boat
Reefer
Squalo
Tropic
Rio
Predator
Planes and Helicopters
Maverick
Police Maverick
Sparrow
Sea Sparrow
Shamal
Dodo
Skimmer
Ad blocker interference detected!
Wikia is a free-to-use site that makes money from advertising. We have a modified experience for viewers using ad blockers

Wikia is not accessible if you've made further modifications. Remove the custom ad blocker rule(s) and the page will load as expected.